We custom build houses, shops, barns, storage lockers, and buildings
Custom building shops, barns, storage lockers, and buildings on your level site. We offer many options and a variety of sizes. We have both quality and low prices. For reliable, dependable service, call or email for a quote.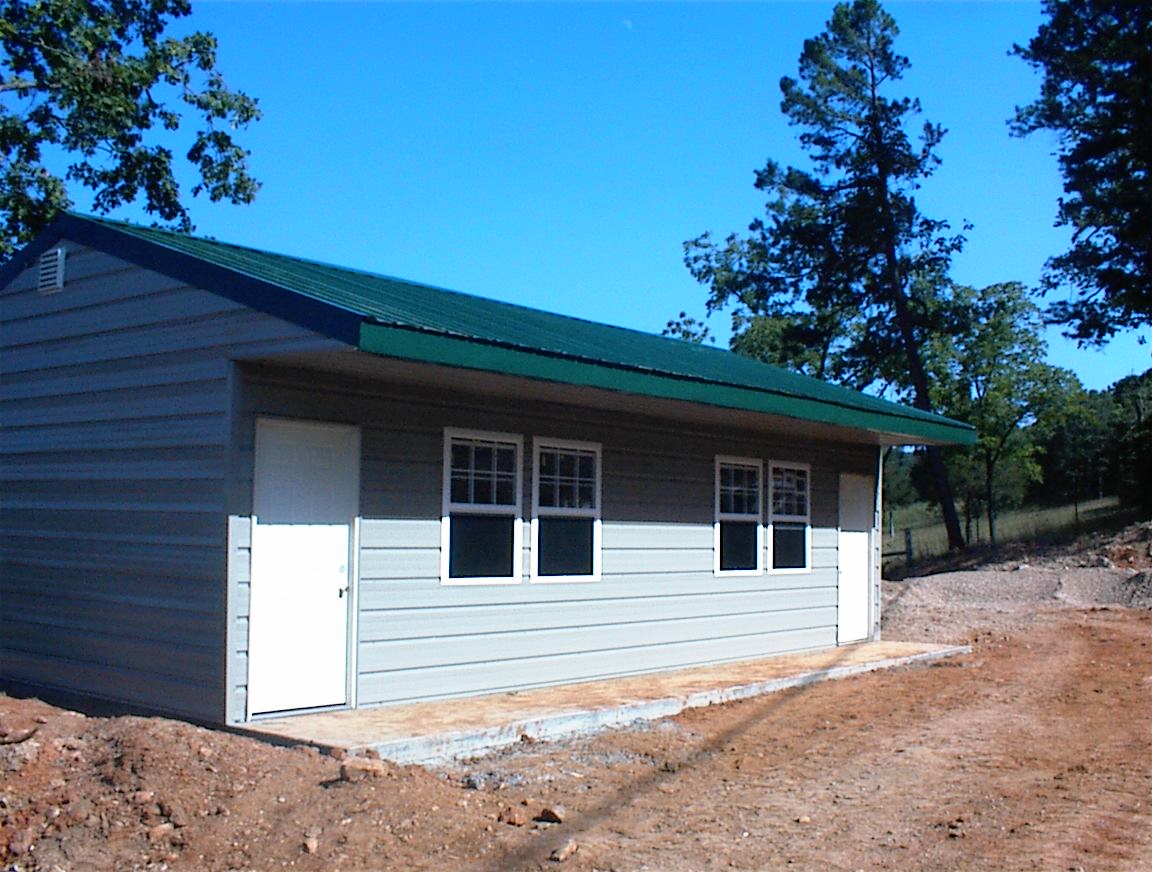 STUDWALL BUILDING
OUR GARAGE AND SHOP BUILDINGS ARE BUILT WITH 2X4 STUDS,2' ON CENTER WITH TREATED BOTTOM PLATE. THE WALLS ARE THEN WRAPPED WITH 2X4 OR 2X6 APPROXIMATELY 2' ON CENTER. BEFORE THE METAL GOES ON, THE BASE OF THE WALL HAS METAL BASE GUARD TO KEEP OUT INSECTS, DIRT, ETC. OUR TRUSSES ARE 2X6 SPACED ON 4' CENTER. THIS DESIGN ALLOWS FOR EASIER WIRING AND INSULATION OF YOUR BUILDING.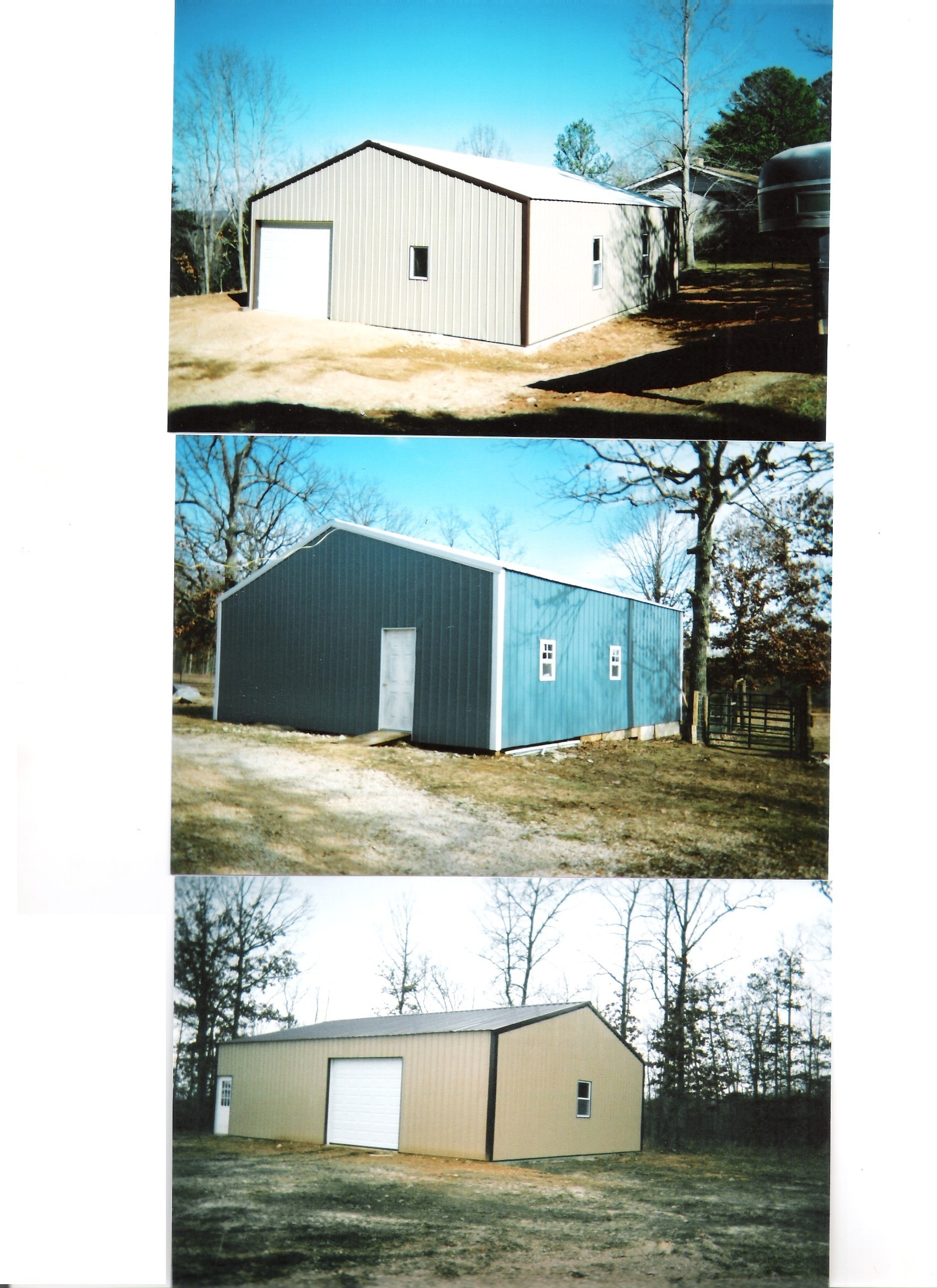 POLE BARN PACKAGE
ALL OUR HAY AND POLE BARNS ARE CONSTRUCTED WITH STRENGTH AND LONGEVITY AS THE BASIS FOR DESIGN. WE START WITH FULL SIZE 5"X5" TREATED SQUARE POSTS WHICH ARE A MINIMUM OF 2' IN GROUND. NEXT WE USE A 2"X6" TREATED BOTTOM WRAP AND A 2" X 6" DOUBLE BEAM TOP WRAP. THE METAL IS 29 GAUGE HEAVY DUTY RIB STEEL PAINTED. ALL TRUSSES ARE LOAD ENGINEERED AND CARRY MINIMUM 25LB LOAD RATING.

CABINS - SMALL HOMES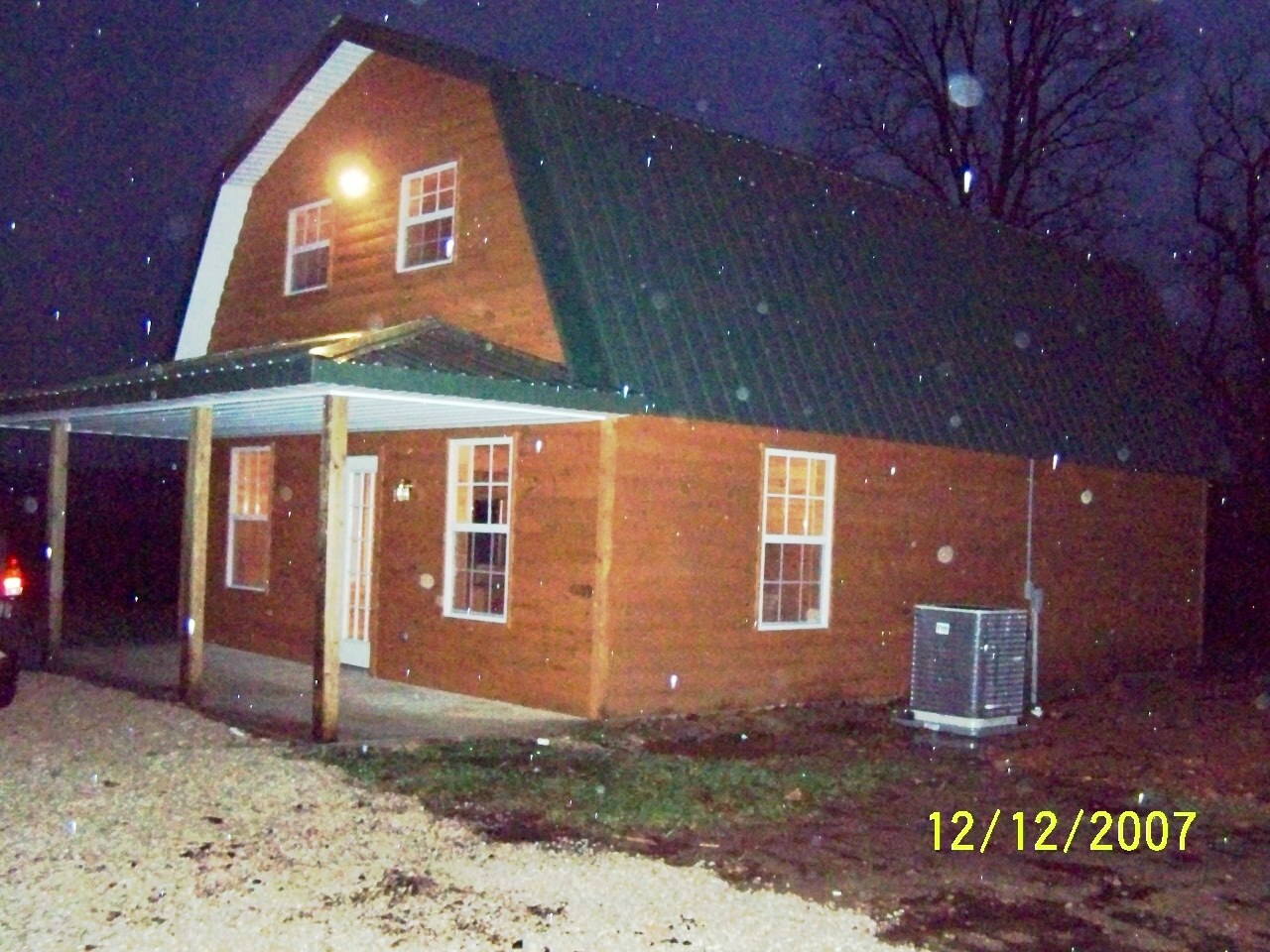 We also build cabins and homes. We will also frame up your cabin or home with doors and windows, allowing you to finish the inside.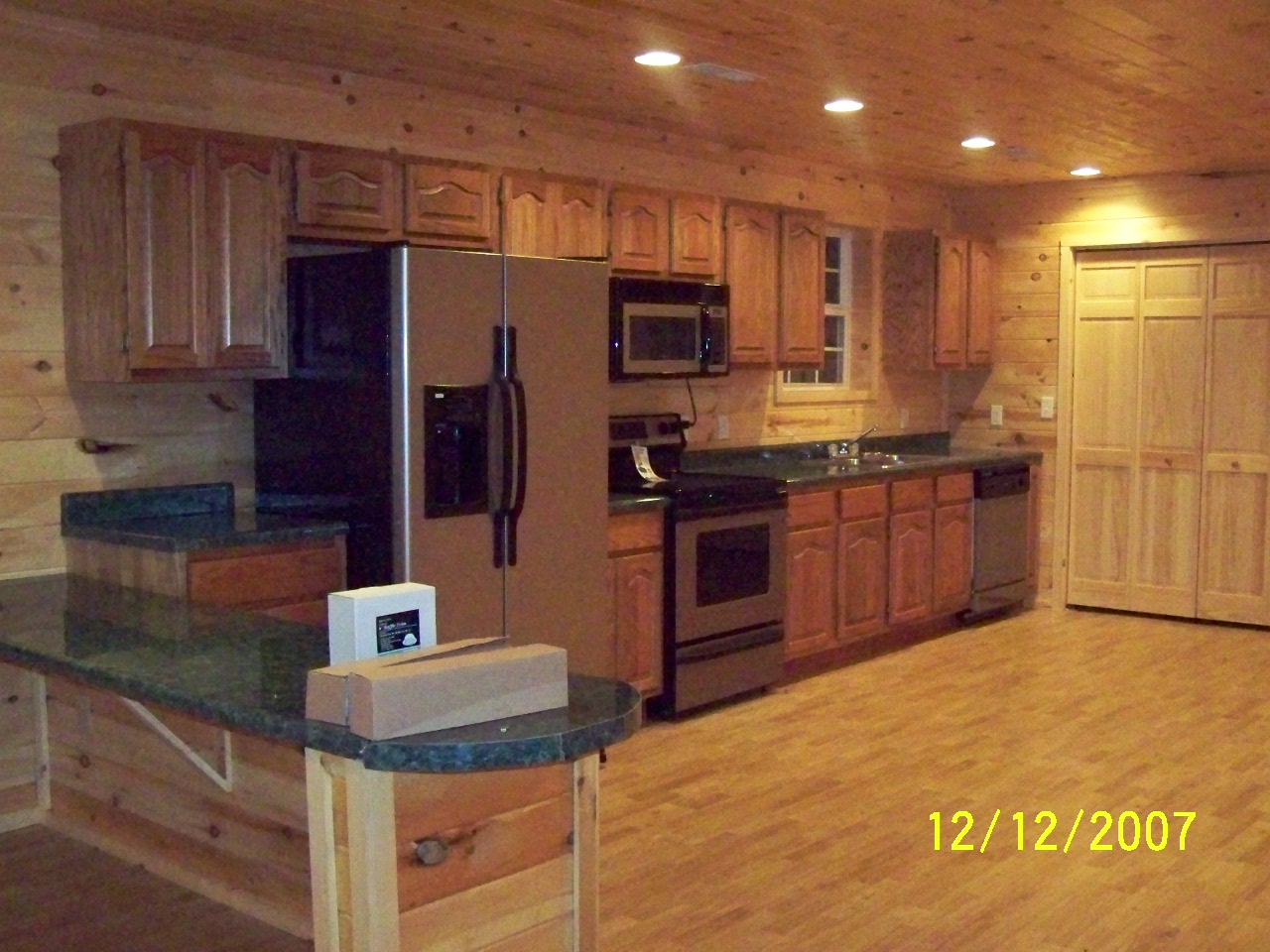 Or we can finish out the inside, as shown in this picture.
We will build to your specs, just give us a call.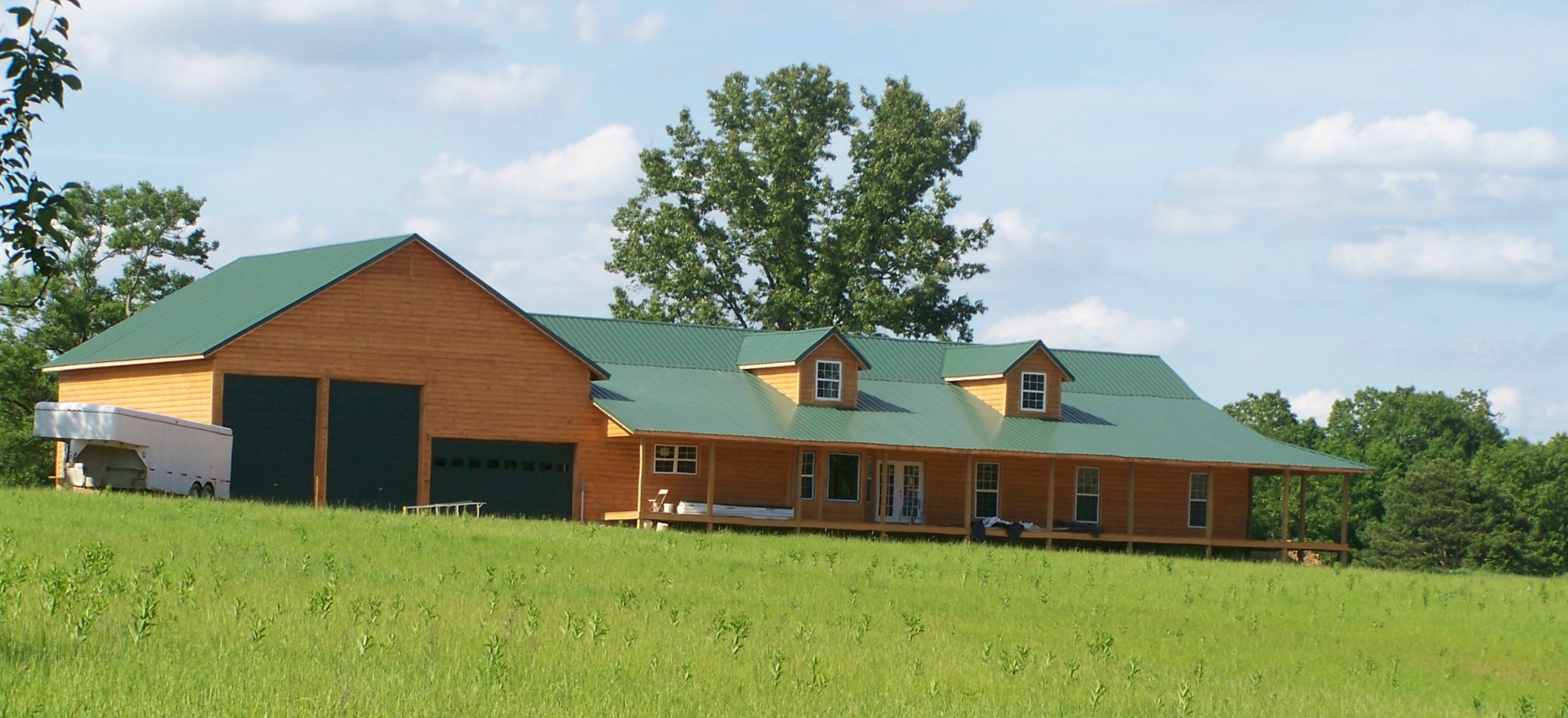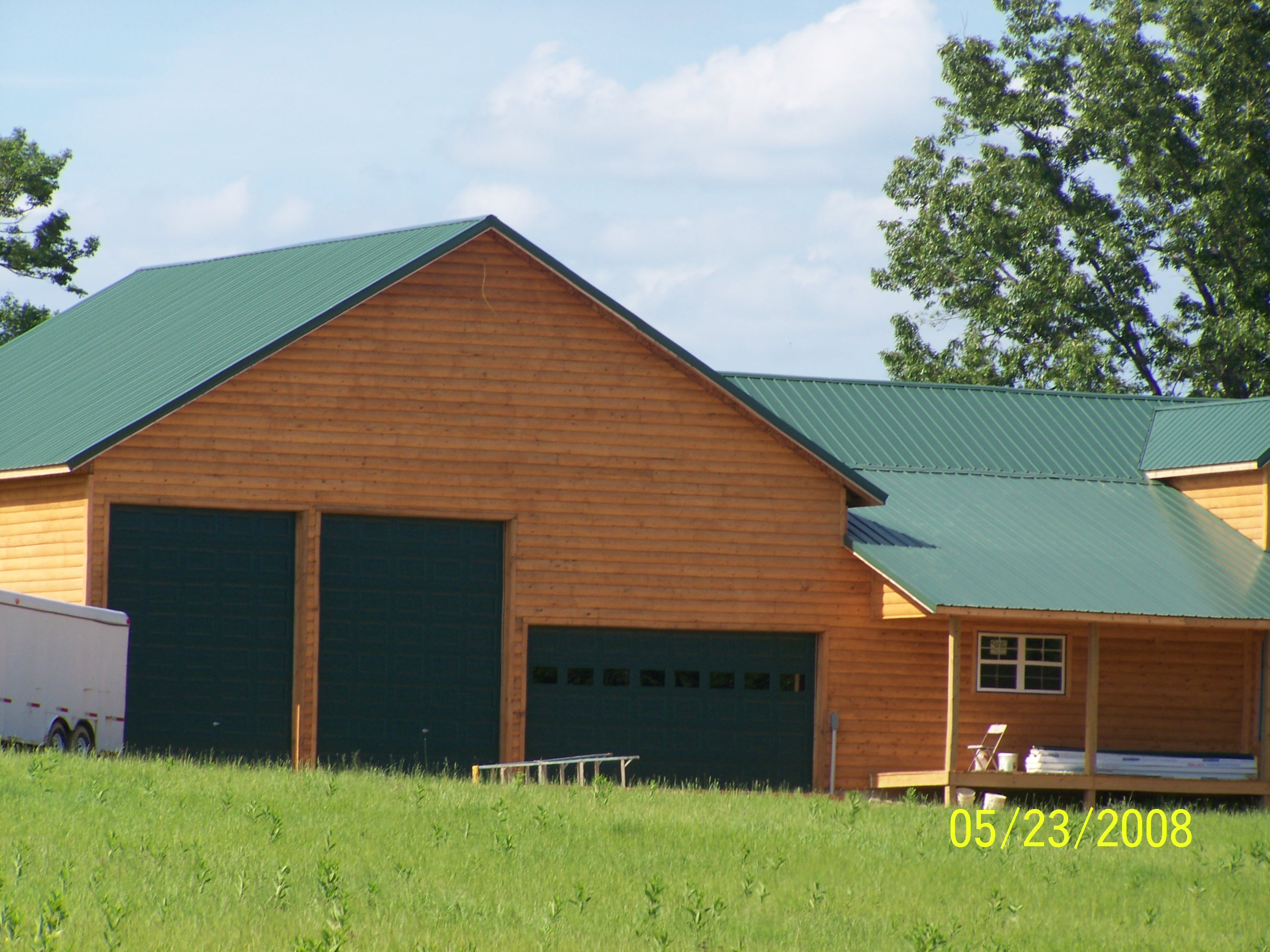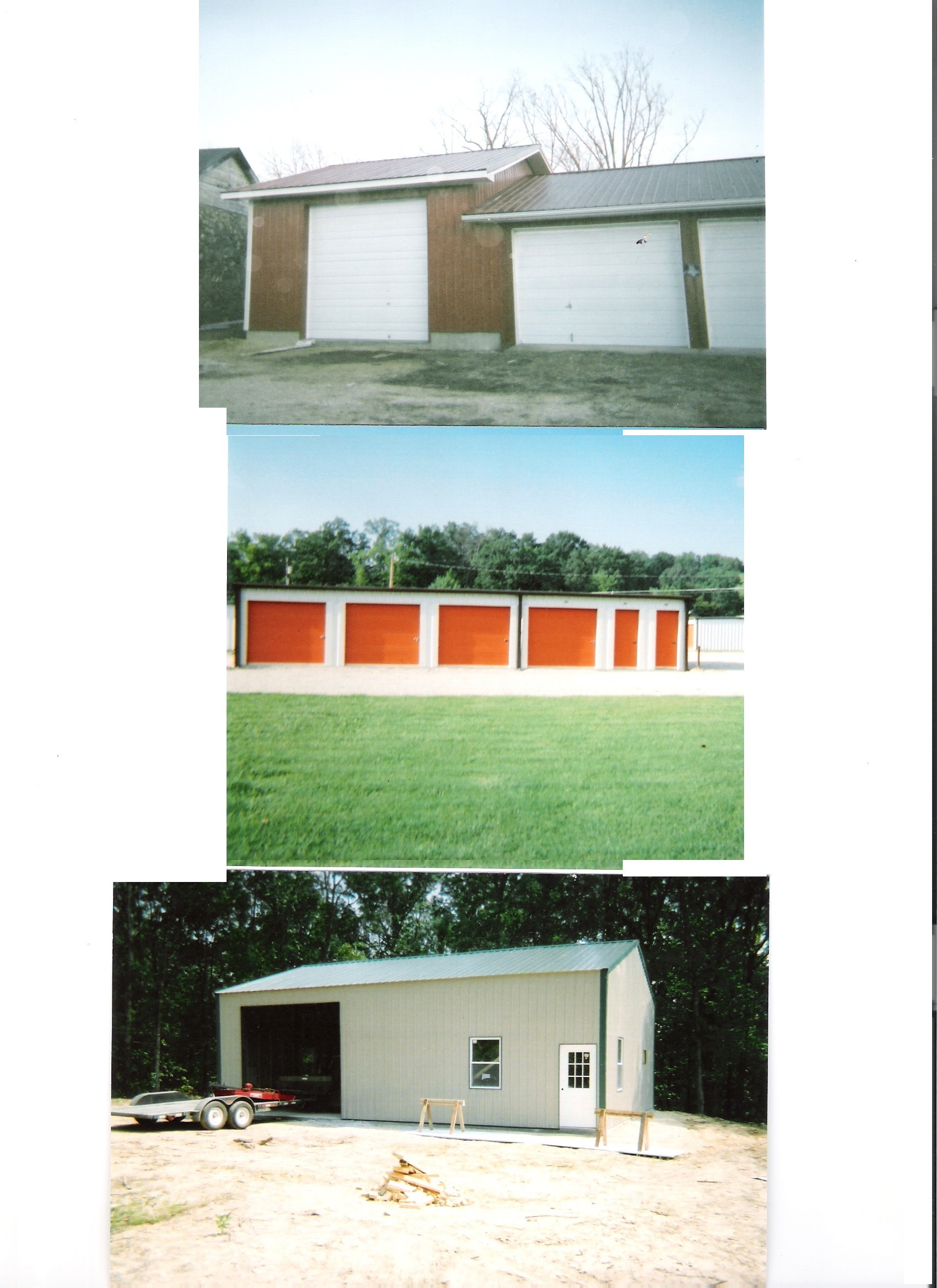 OPTIONS
CONCRETE FLOORS, ROLL-UP GARAGE DOORS, WINDOWS, INSULATION, SIDE WALL HEIGHTS FROM 8-16 FT

WE ALSO WILL BUILD YOUR CUSTOM DESIGN,MACHINE SHEDS, STABLES, BARNS, GARAGES, CABINS AND MORE

SINCE OUR BARNS ARE ALL CUSTOM BUILT TO YOUR DESIGN, THE PICTURES AND PRICES VARY

PRICES ON SHOPS, GARAGES, OR BARNS
30X30X10 $7,900.00
30X40X10 $8,499.00
30X50X10 $10,900.00
30X60X10 $12,900.00
40X60X12 $16,900.00
40X60X16 $19,900.00.
40X80X16 $24,900.00
PRICE INCLUDES PAINTED, WARRANTIED METAL, FACTORY TRUSSES, 4' OR 5' CENTER, STUDWALL OR POST CONSTRUCTION, 1-STEEL ENTRY DOOR, MATERIAL & LABOR ON CUSTOMERS LEVEL SITE. MANY OPTIONS INCLUDING CONCRETE AND INSULATION AVAILABLE.
CALL US FOR PRICING. 573-323-8753

THESE ARE EXAMPLES- WE CUSTOM MATCH YOUR SIZE AND OPTIONS.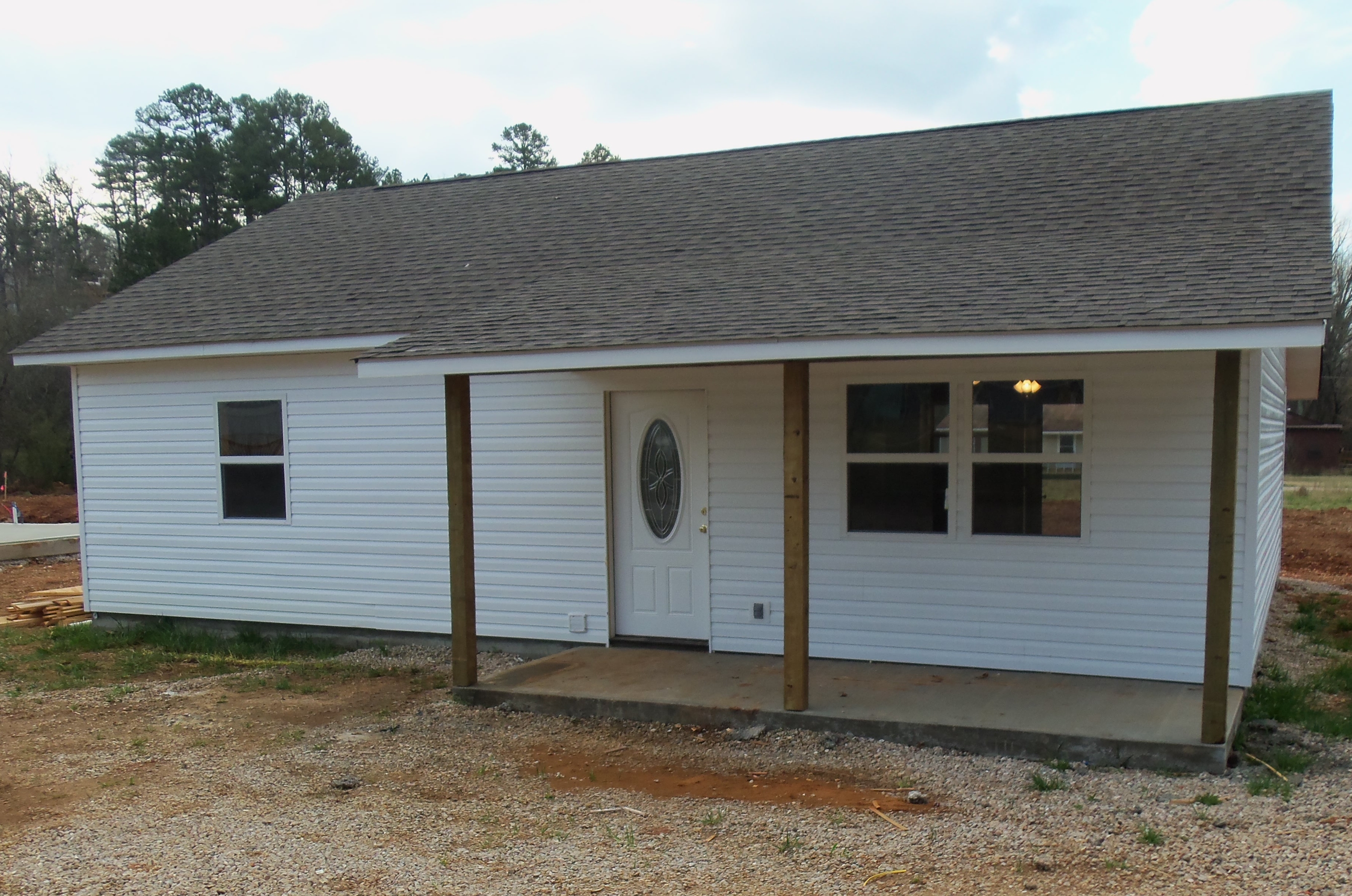 26Wx36L 2-BEDROOM HOUSE ON YOUR LEVEL SITE
2-BEDROOM HOME WITH VINYL SIDING,26WX36L, 2-6X10 PORCHES,1-BATH, ALL ELECTRIC,TILE & LAMINATE FLOORING. FOR MORE INFORMATION CALL 573-323-8753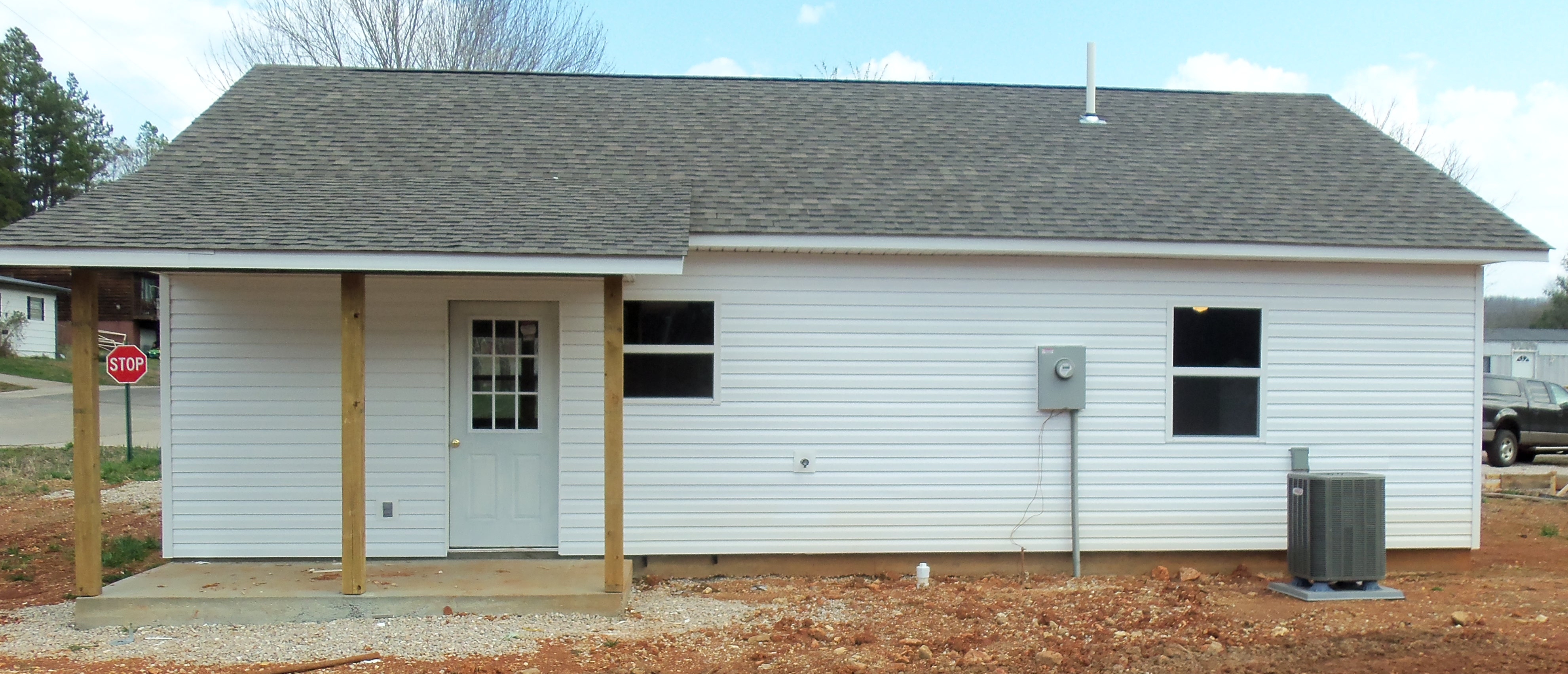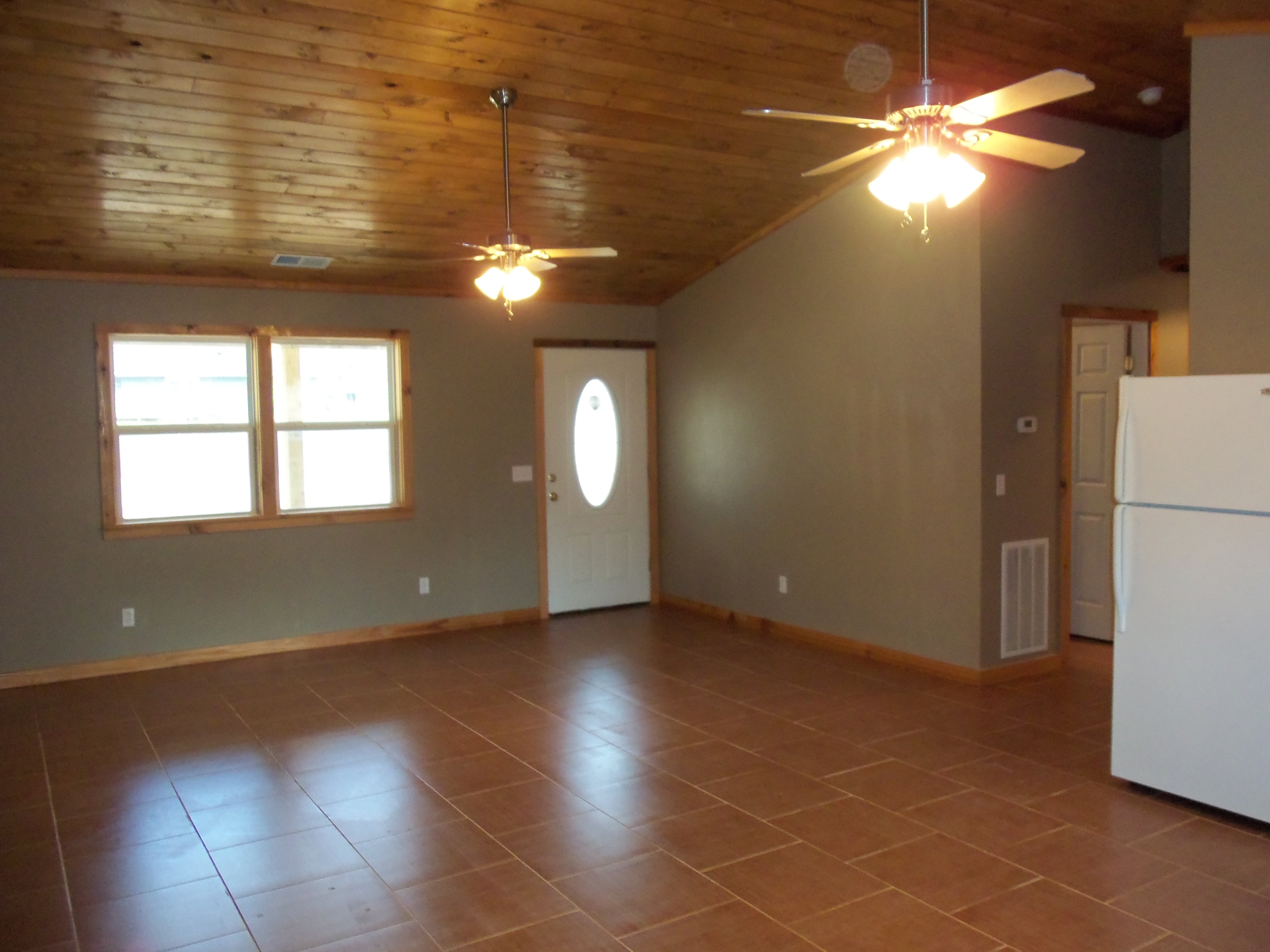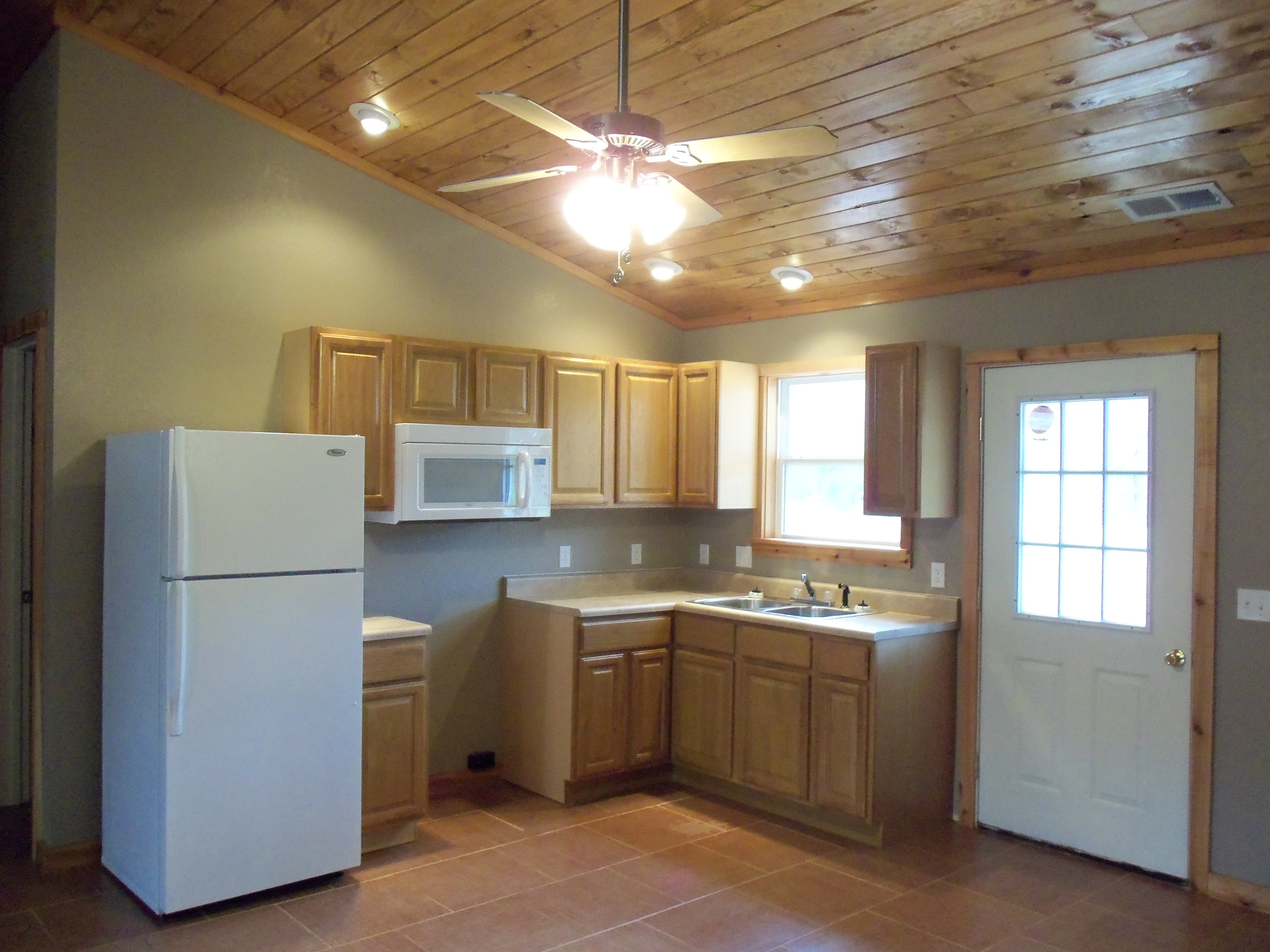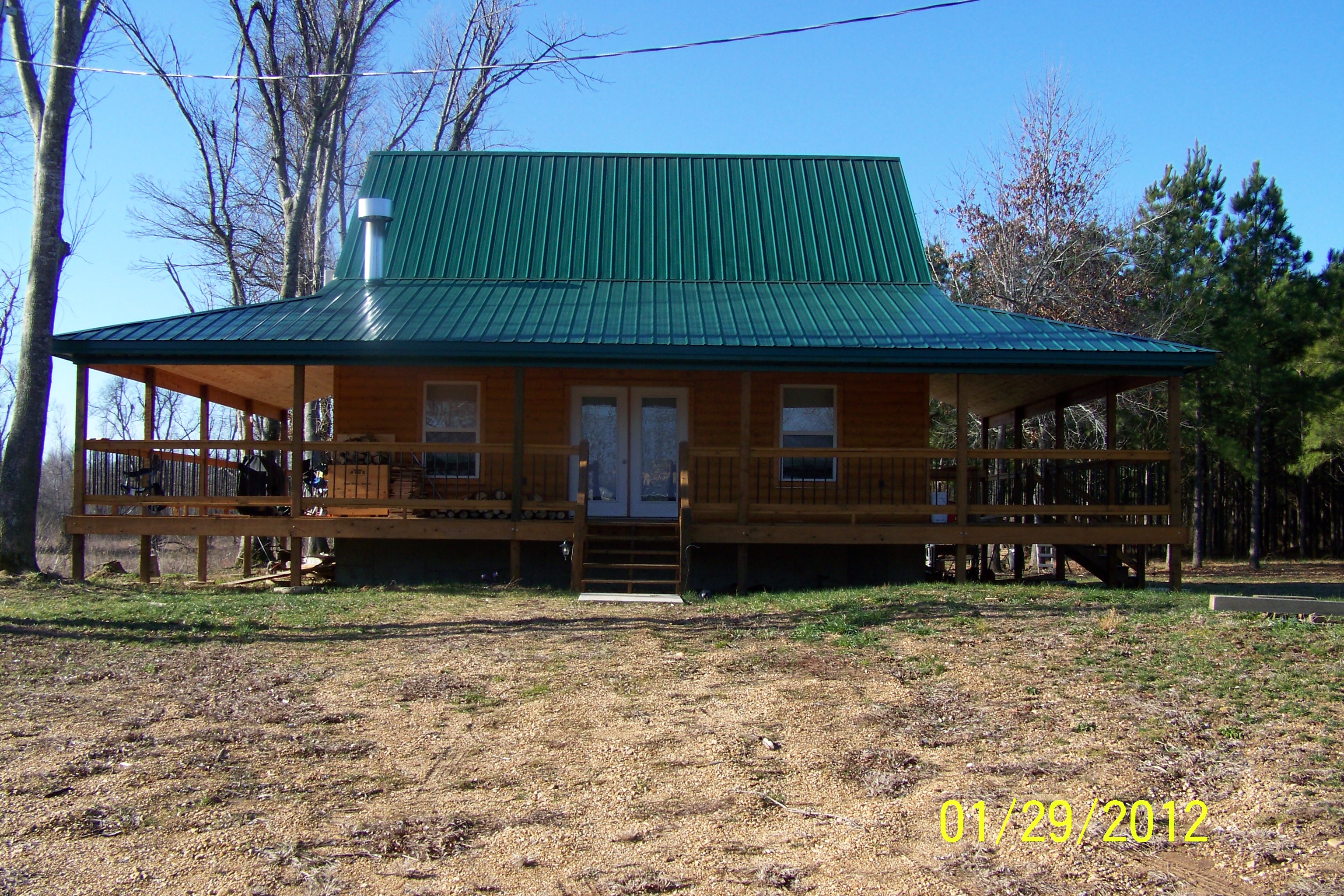 BEAUTIFUL LOG HOME
BEAUTIFUL LOG CABIN HOME 900 SQ FT FIRST LEVEL AND APPROXIMATELY 600 SQ. FT TOP LEVEL. FIRST LEVEL HAS 1-BEDROOM, 1-BATH, UTILITY ROOM, LIVING ROOM AND KITCHEN. LIVING ROOM HAS FIREPLACE, CENTRAL HEAT AND AIR, CATHEDRAL CEILING, SECOND LEVEL HAS 2-BEDROOMS, 1-BATH AND LOFT AREA. CABIN HAS 3-SIDED PORCH FOR ABOUT 1100 SQ FT. PLEASE CALL 573-323-8753 FOR MORE INFORMATION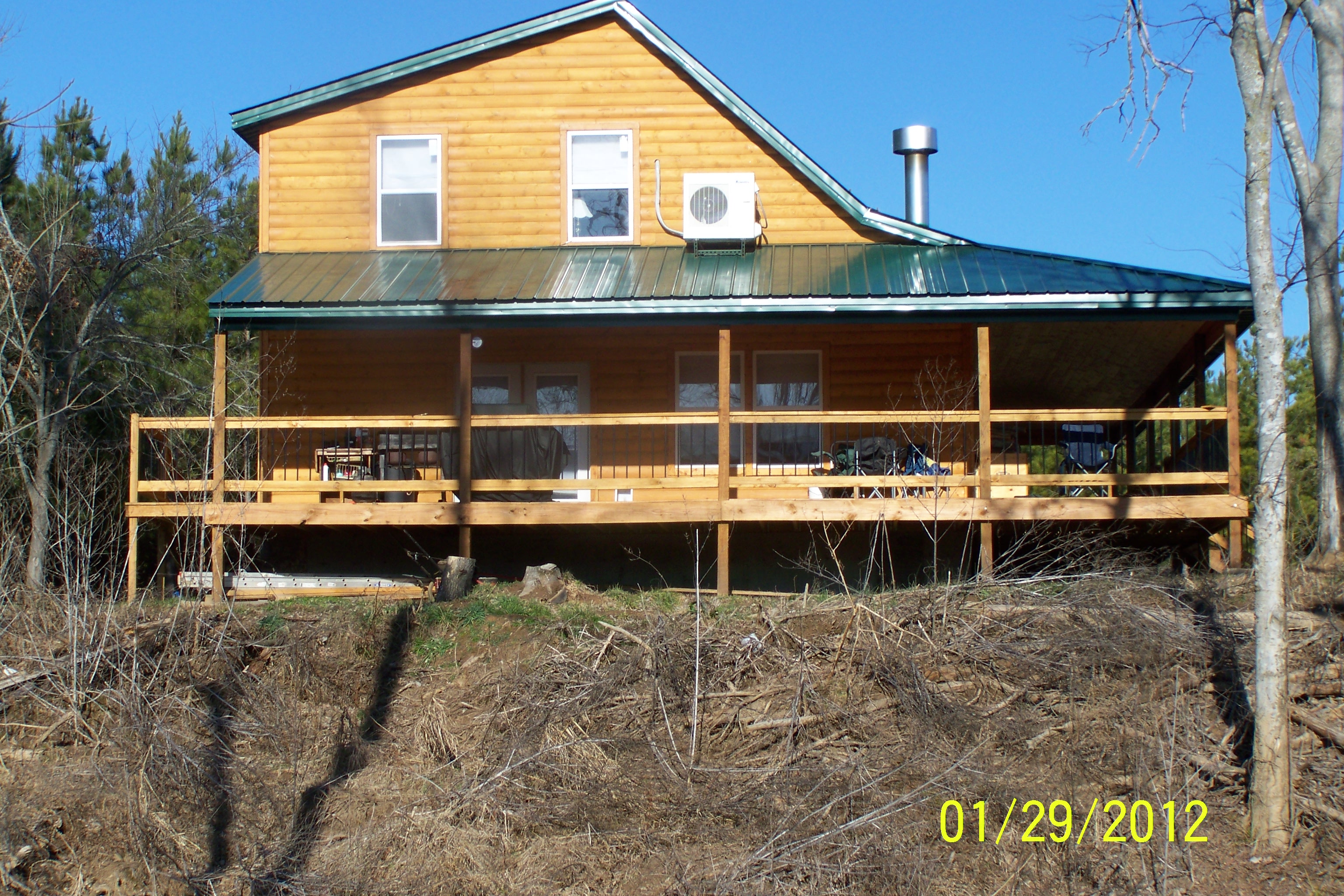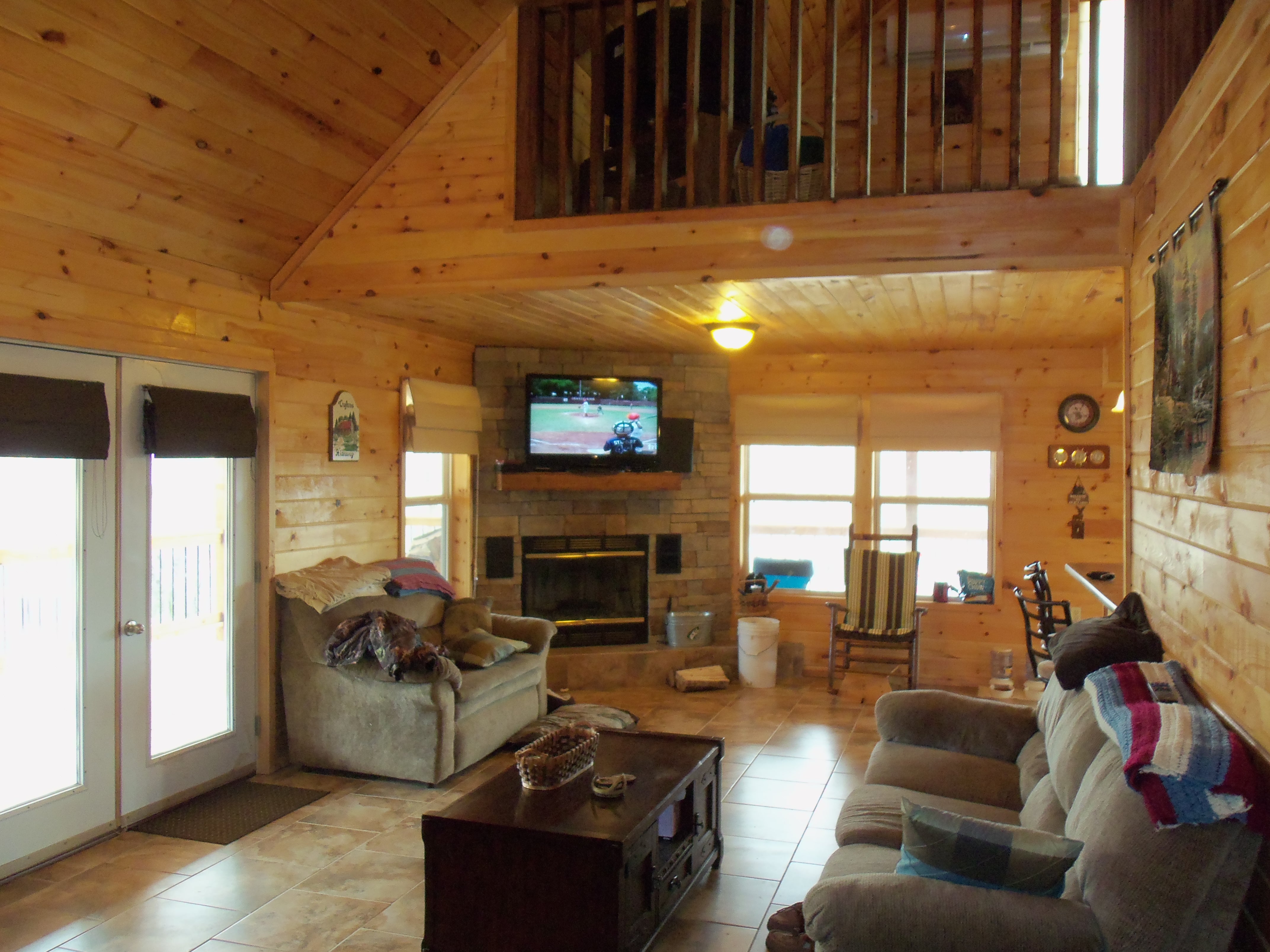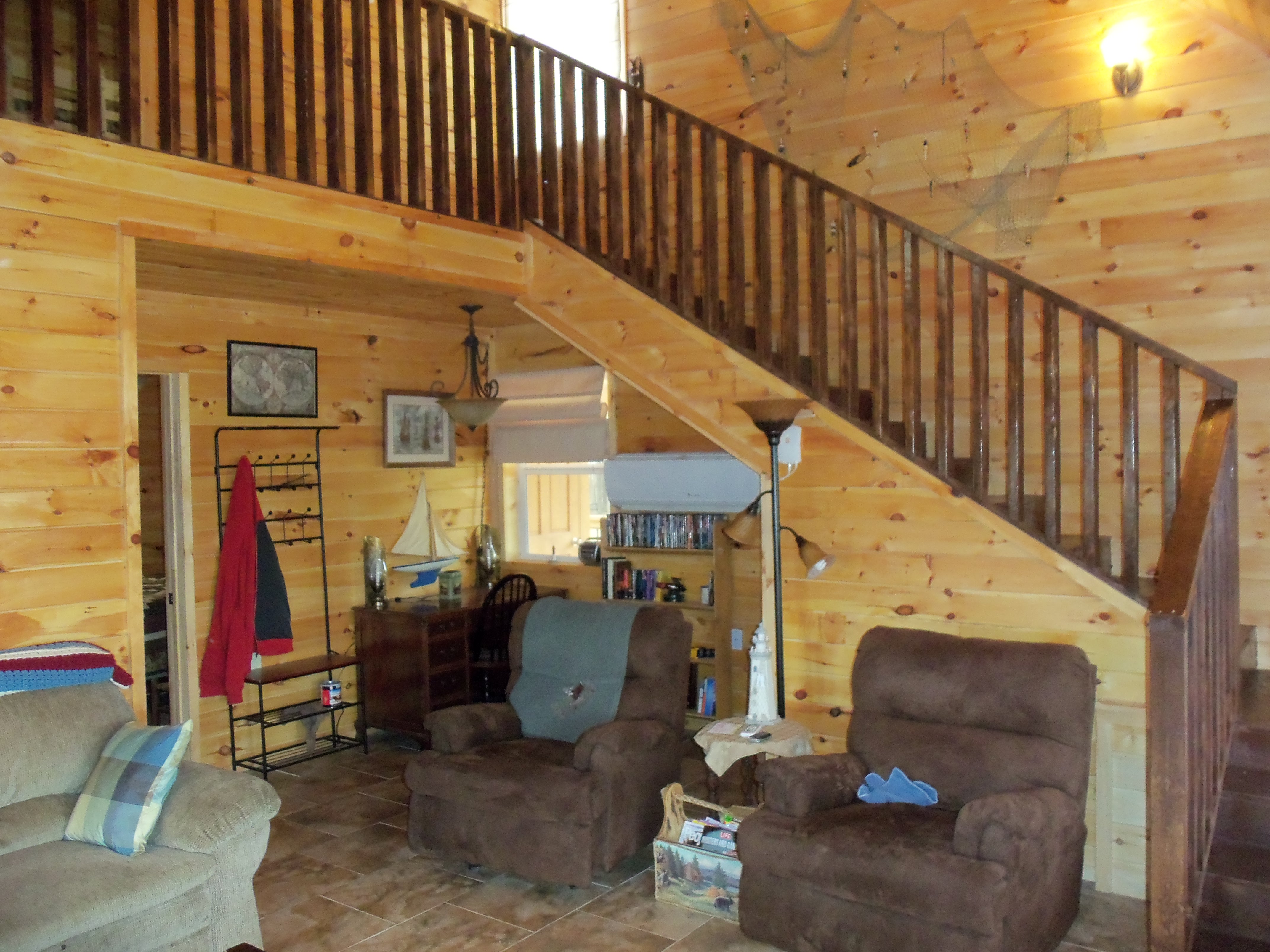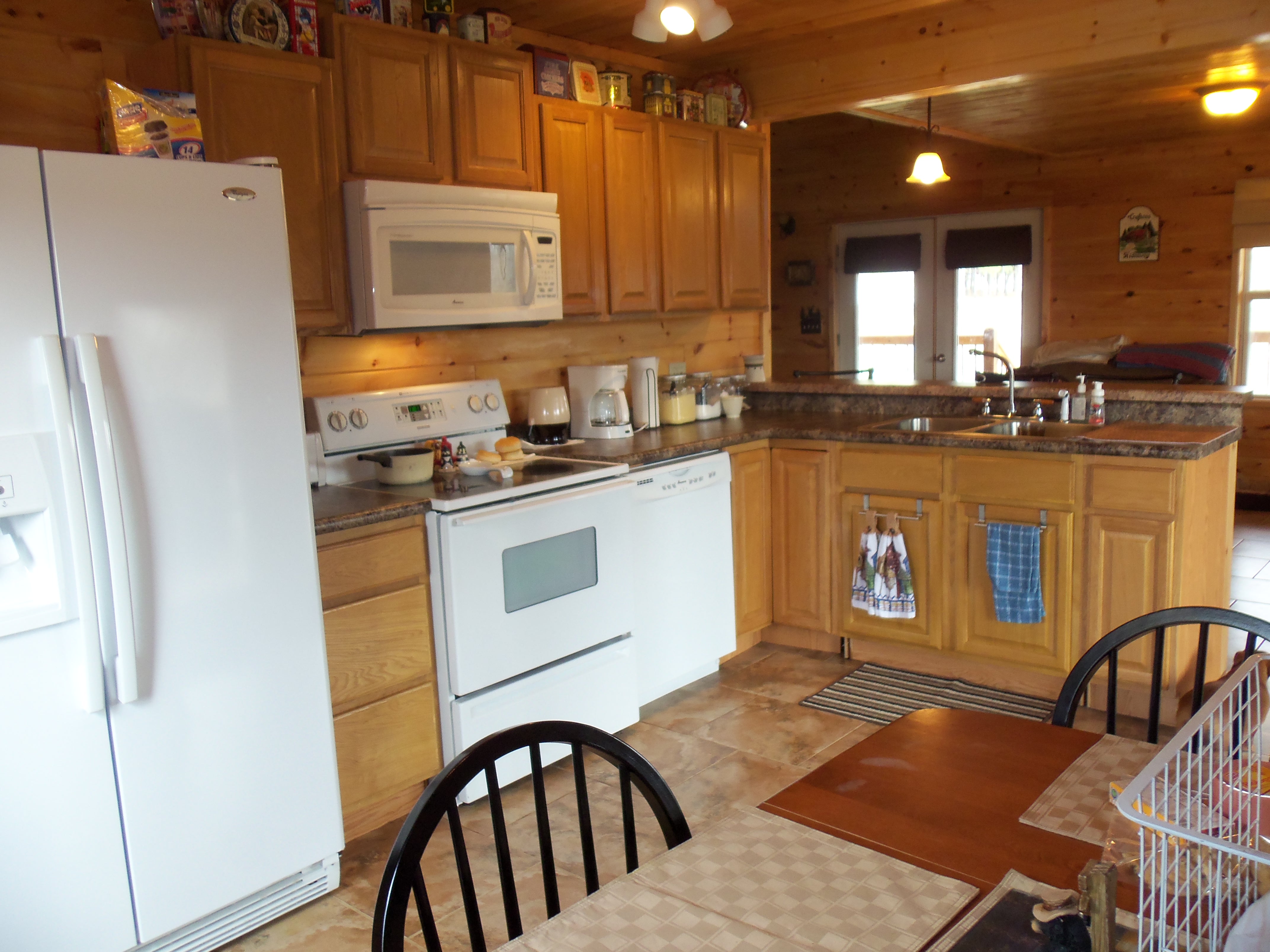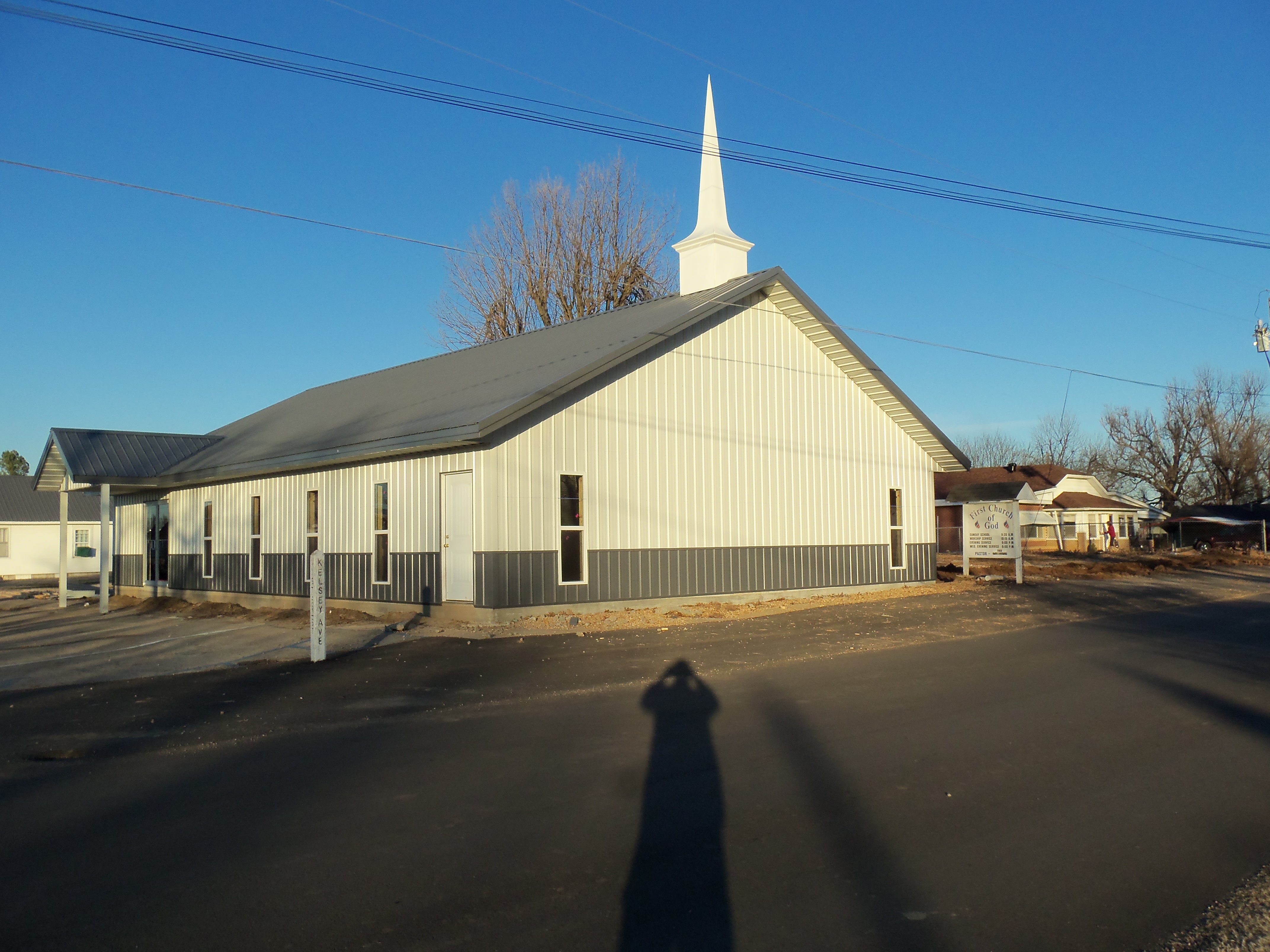 BEAUTIFUL CHURCH WITH FINISHED INSIDE ALSO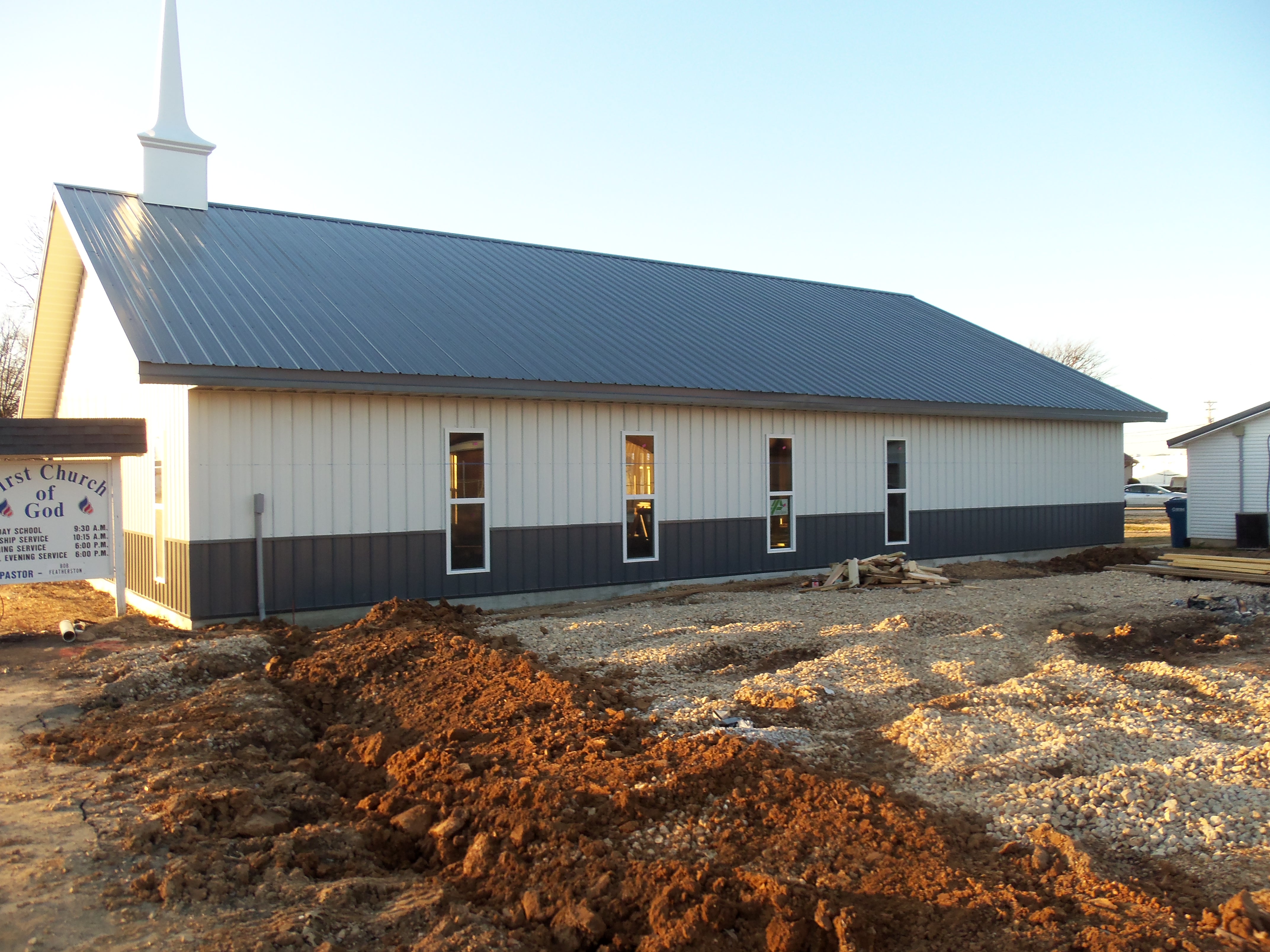 This is a beautiful 3 bedroom home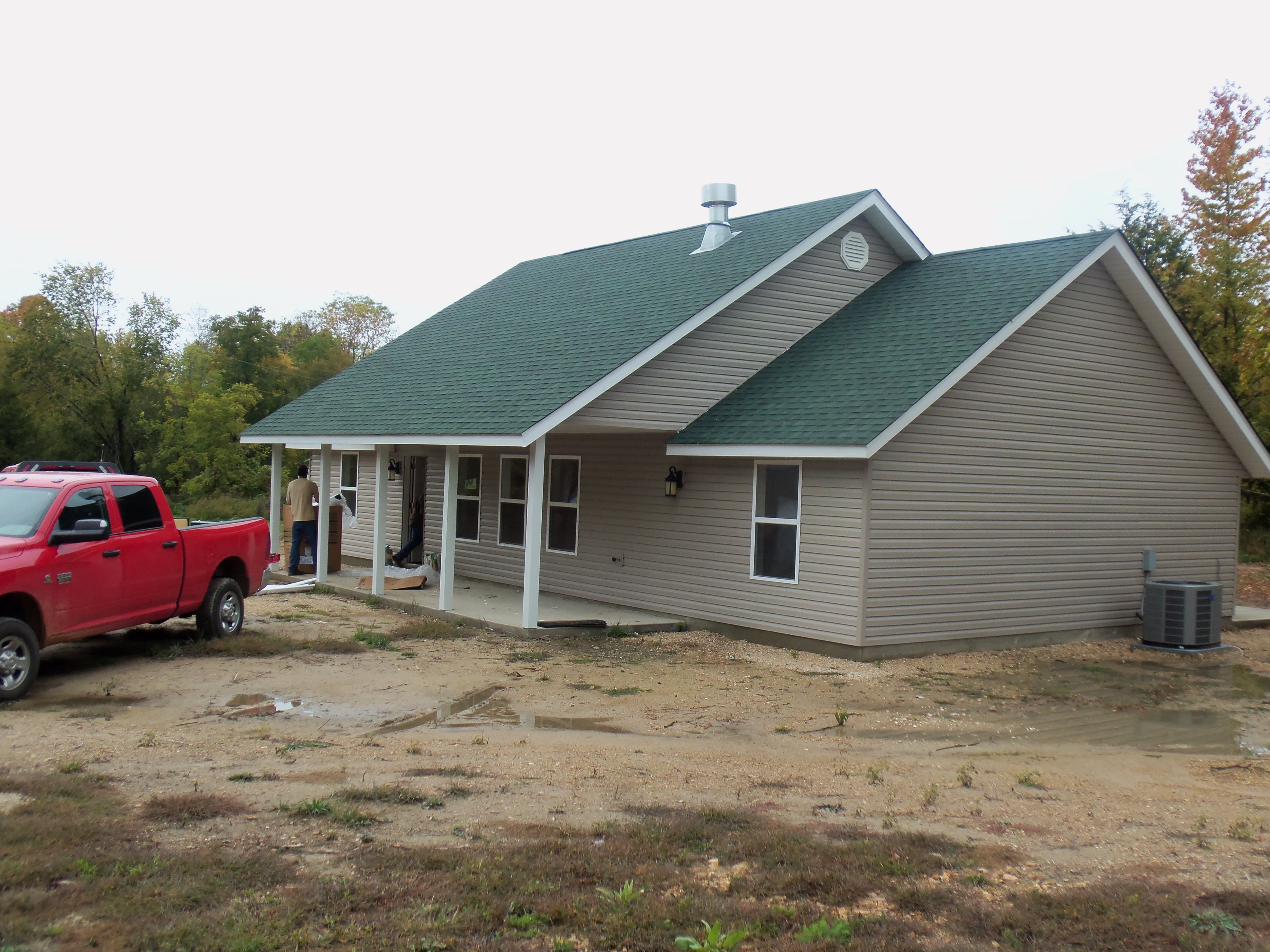 This a beautiful 3 bedroom home with the folowing option
Vaulted great room ceiling, wood burning fireplace, all electric heat and air, tile & laminate floors, master suite with bath & walkin closet, covered front porch and large rear patio built on your level site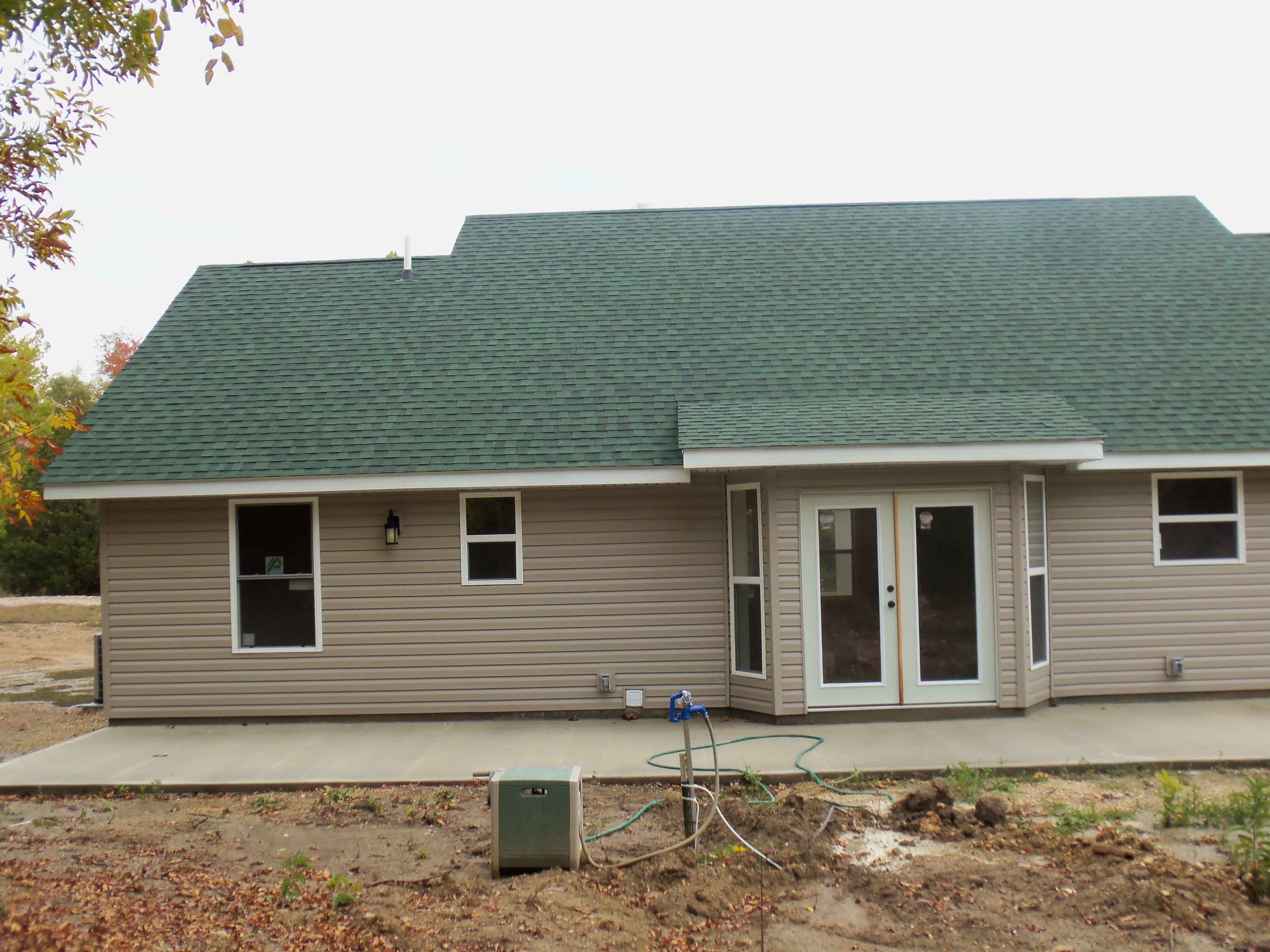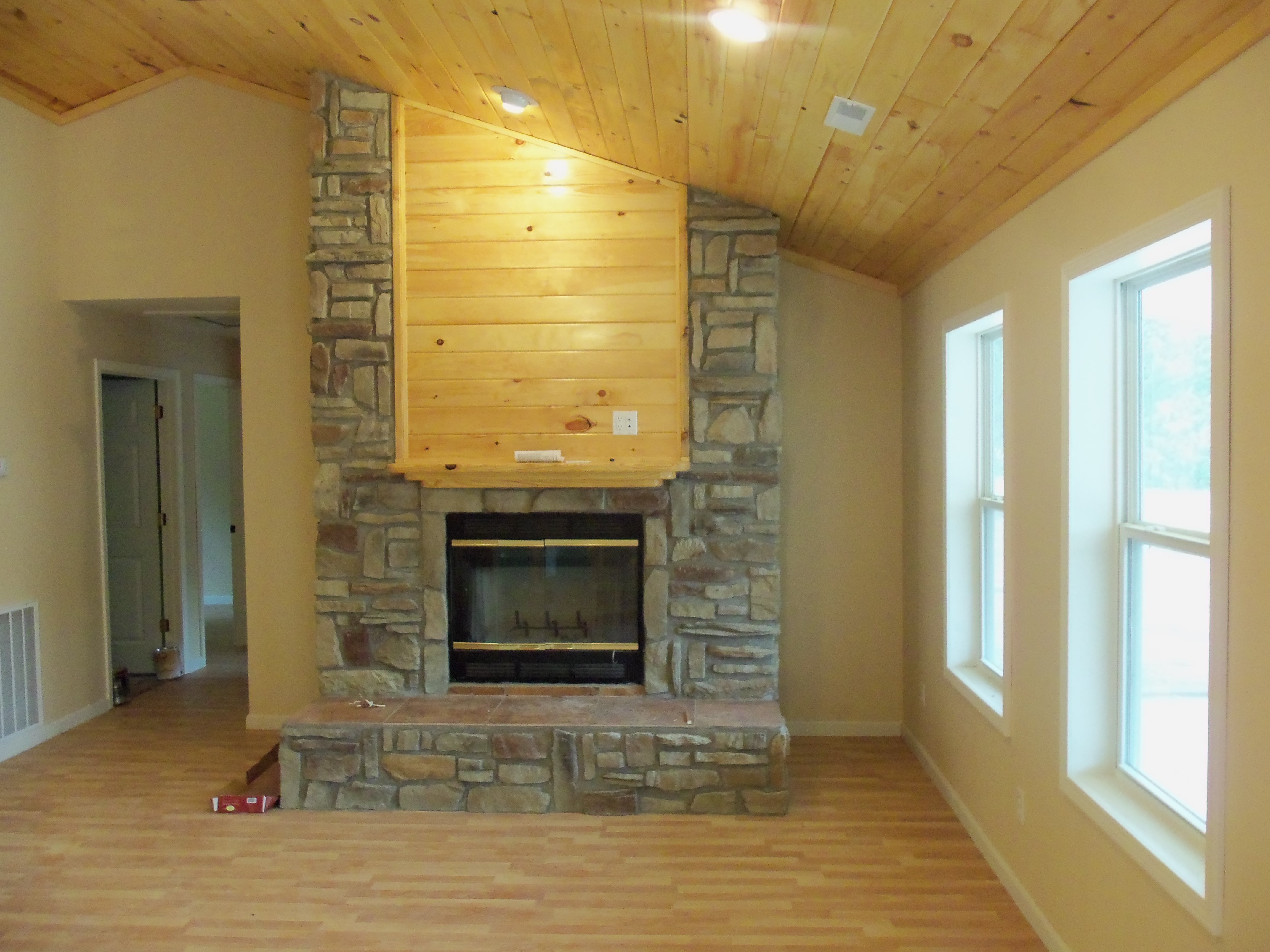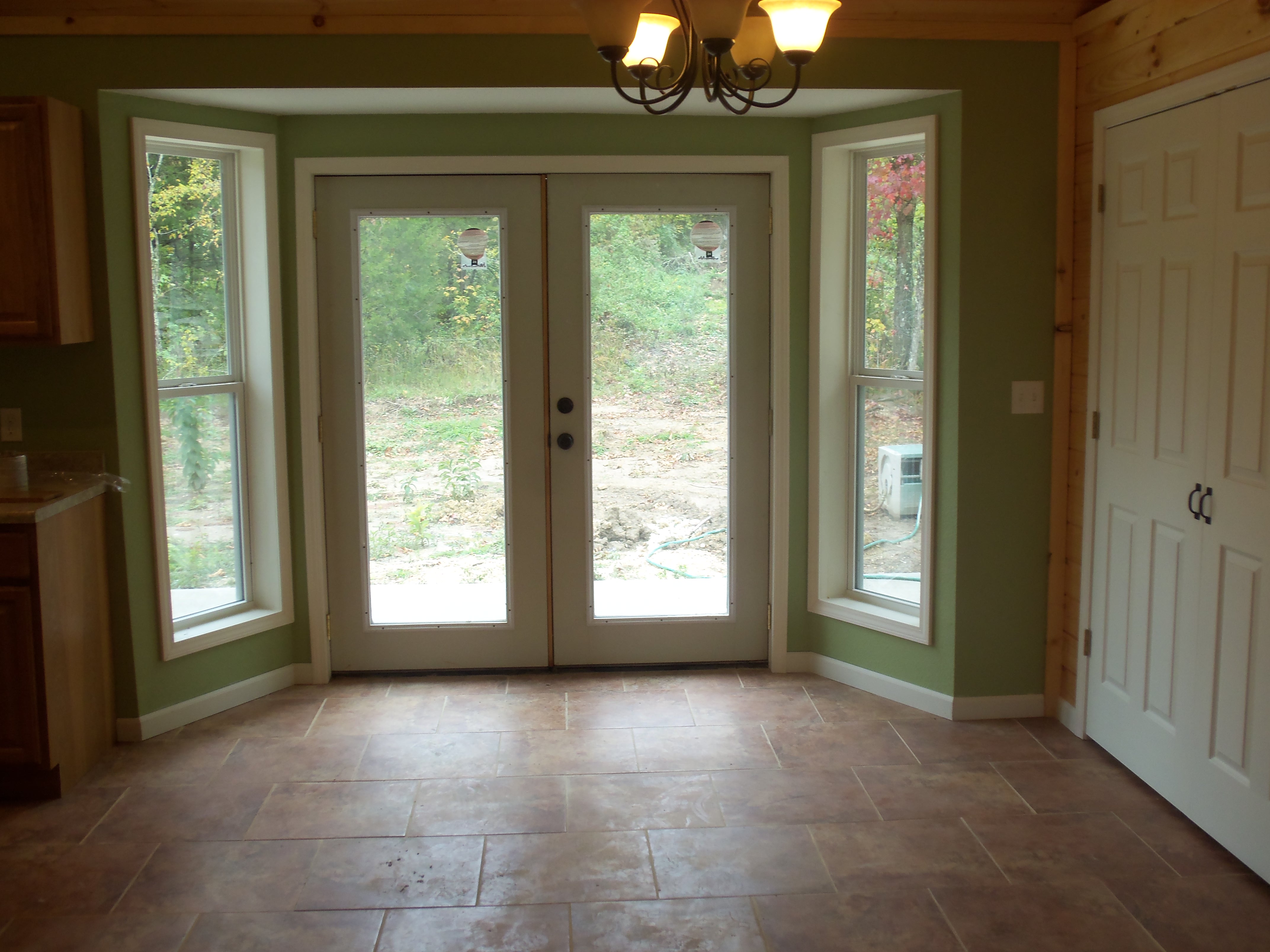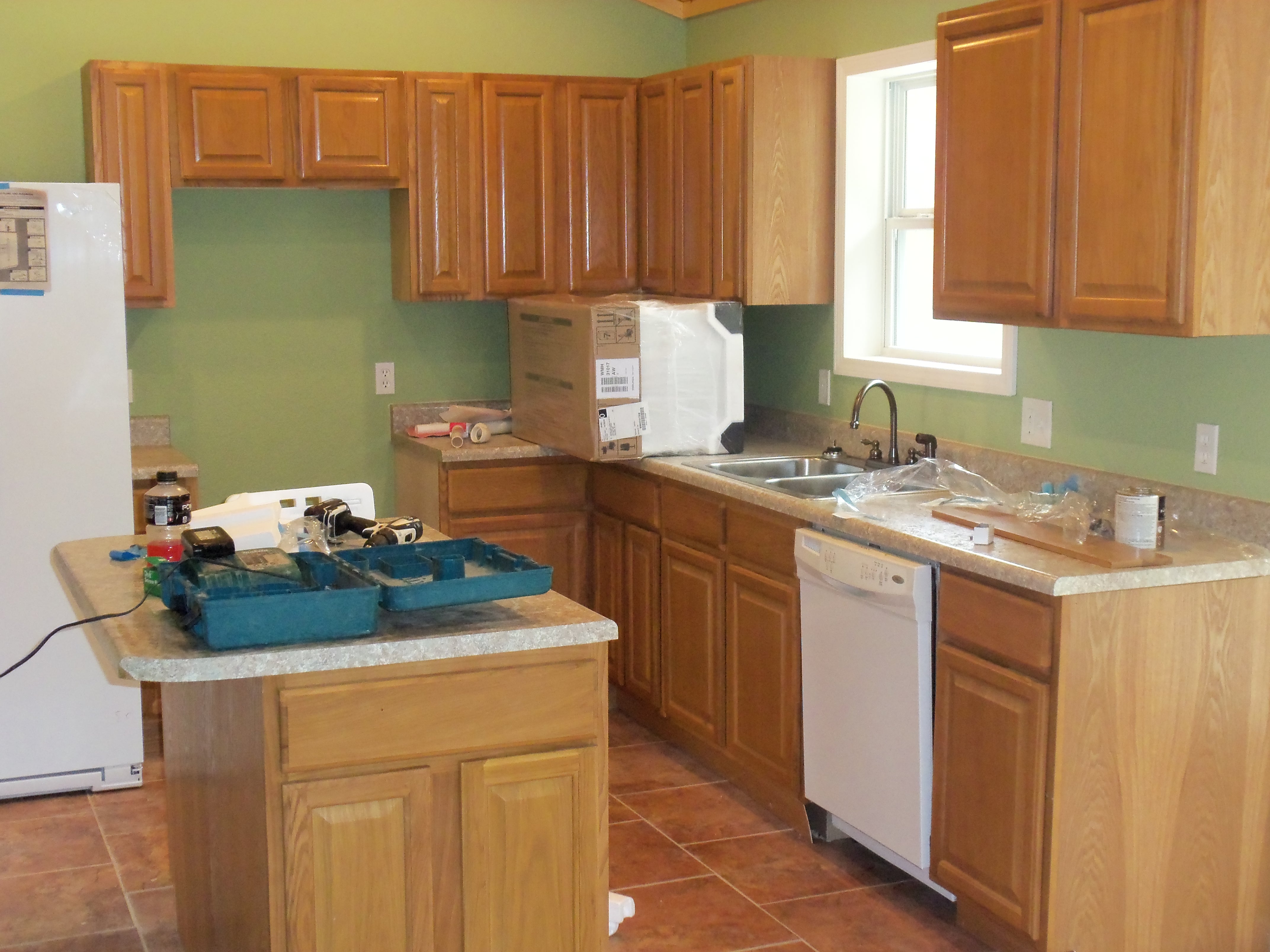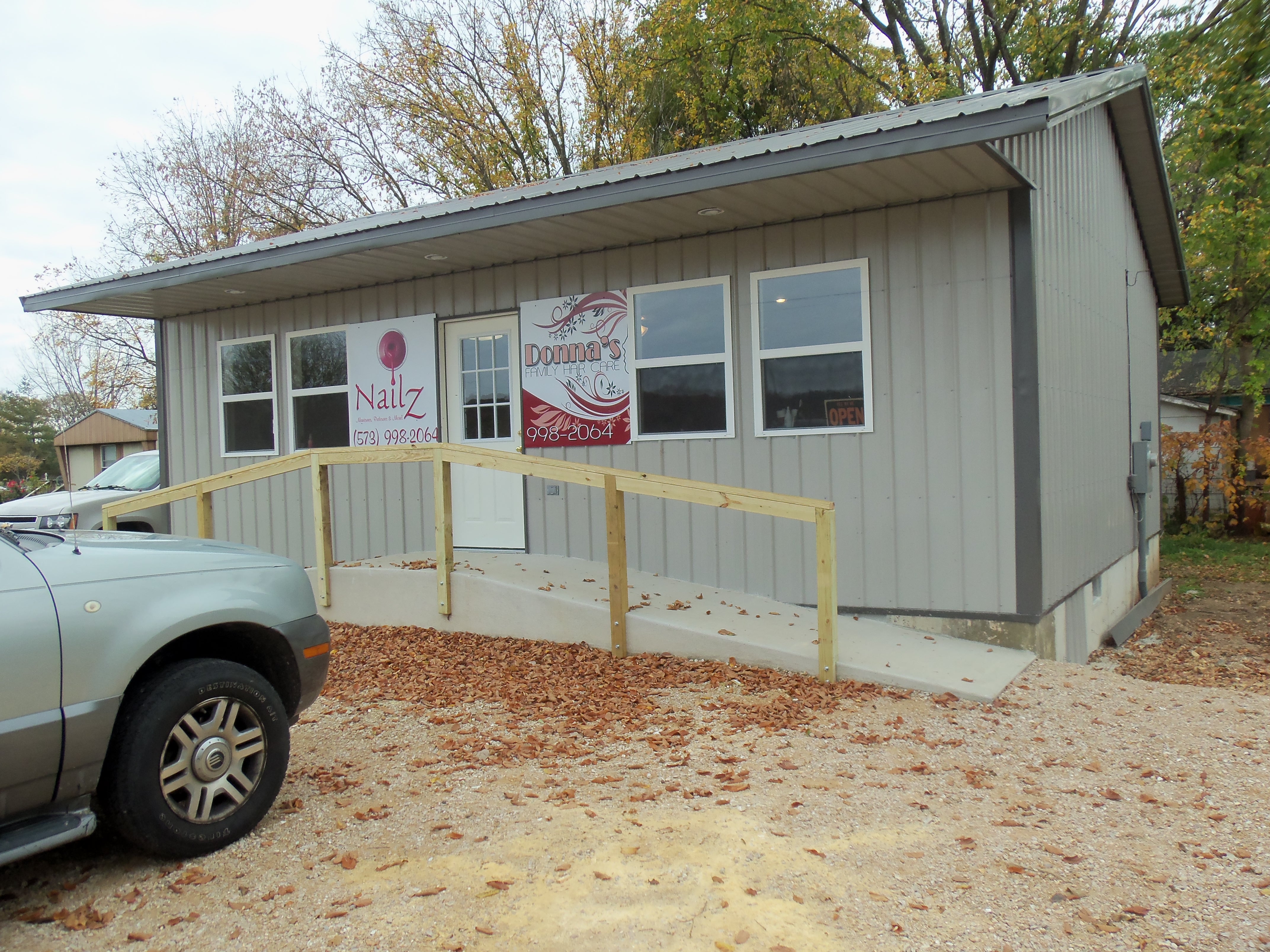 Nice Beauty Shop
24x30 720 sq. ft. Beauty shop. All electric, finished sheetrock walls, utility and kitchen area, bathroom, 3-work stations. customer waiting area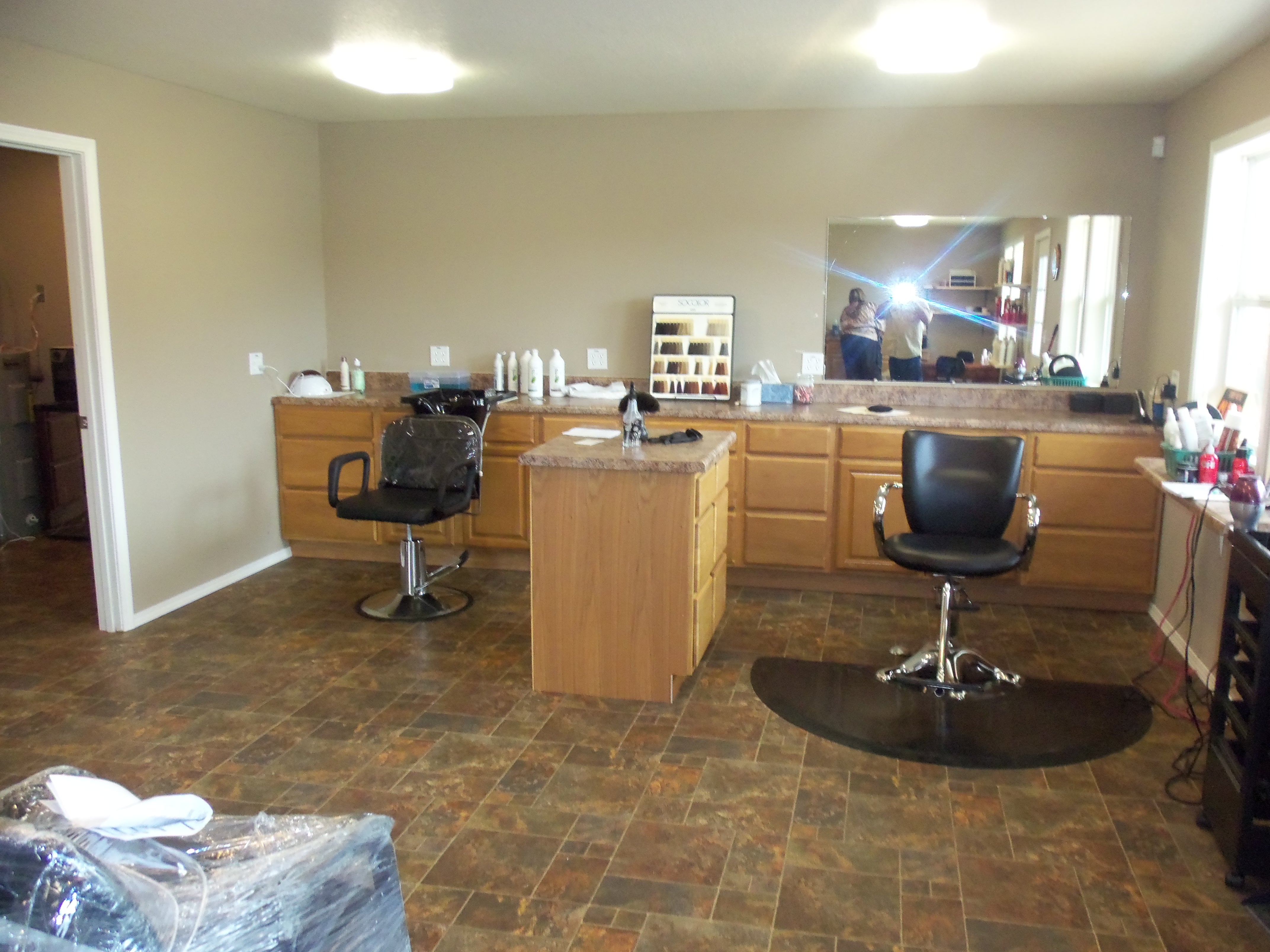 | BUILDING GALLERY | COLOR CHART |

---
| Return Home | Buildings | Lumber | Log Cabins | Current Ads | Cabin Rental |