CRAFTON EQUIPMENT, INC
PO BOX 39 1709 CURRENT EXPRESS
VAN BUREN, MO 63965
PHONE:573-323-8753
FAX:573-323-4437
BILL CELL:573-660-0049 EMAIL:craftonstore@centurytel.net




WE BUILD METAL HOUSES


* DUE TO LUMBER AND MATERIAL PRICING AT THIS TIME PRICES ARE SUBJECT TO CHANGE WITHOUT NOTICE!
METAL HOUSE PACKAGES STARTING AT $59 SQUARE FOOT. CALL FOR PRICING WHICH INCLUDES:
RUFF IN PLUMBING, CONCRETE SLAB FLOOR, OPEN FRAME INTERIOR PARTITIONS.
COMPLETELY INSULATED WITH OPEN CELL FOAM INSULATION.
INCLUDES UP TO 8-WINDOWS (VINYL PANE INSULATED), DECORATIVE FRONT ENTRY DOOR, REAR DOOR AND 1-SLIDER OR FRENCH DOOR.
EXTERIOR OF HOUSE IS 29 GA. 40 YEAR WARRANTY METAL WITH 16" SOFFITT FASCIA OVERHANG. PORCHES ARE $25 SQUARE FOOT AND INCLUDES: CONCRETE FLOORS AND METAL CEILINGS CALL FOR QUOTE.
HOUSE CONSTRUCTION IS 2X4 OR 2X6 STUDS ON 16" CENTERS.
FACTORY TRUSSES 2' ON CENTER WITH VAULTED CEILING OPTION IN LIVING ROOM, KITCHEN (GREAT ROOM).
ALL BUILT IN A VERY SHORT TIME FRAME ON YOUR LEVEL SITE WITH YOU FURNISHING THE NECESSARY GRADE GRAVEL.
CONTACT US FOR MORE INFO.




POLE BARN PACKAGE
ALL OUR HAY AND POLE BARNS ARE CONSTRUCTED WITH STRENGTH AND LONGEVITY AS THE BASIS FOR DESIGN. WE START WITH FULL SIZE 5"X5" TREATED SQUARE POSTS WHICH ARE A MINIMUM OF 2' IN GROUND. NEXT WE USE A 2"X6" TREATED BOTTOM WRAP AND A 2" X 6" DOUBLE BEAM TOP WRAP. THE METAL IS 29 GAUGE HEAVY DUTY RIB STEEL PAINTED. ALL TRUSSES ARE LOAD ENGINEERED AND CARRY MINIMUM 25LB LOAD RATING.

STUDWALL BUILDING
OUR GARAGE AND SHOP BUILDINGS ARE BUILT WITH 2X4 OR 2X6 STUDS 2' ON CENTER WITH TREATED BOTTOM PLATE. THE WALLS ARE THEN WRAPPED WITH 2X4 APPROXIMATELY 30" ON CENTER BEFORE THE METAL GOES ON. THE BASE OF THE WALL HAS METAL BASE GUARD TO KEEP OUT INSECTS, DIRT, ETC. OUR TRUSSES ARE 2X6 SPACED ON 4' CENTER 2X4 PURLINS 24" ON CNETER ON ROOF. THIS DESIGN ALLOWS FOR EASIER WIRING AND INSULATION OF YOUR BUILDING.




We will build to your specs, just give us a call.


DUE TO LUMBER AND MATERIAL PRICING THESE PRICES ARE SUBJECT TO CHANGE WITHOUT NOTICE!

30X30X10 $16,900 40X40X12 $27,900
30X40X10 $17,900 40X60X12 $33,900
30X50X10 $21,900 40X60X16 $37,900
30X60X10 $26,900 40X80X16 $46,900

OPTIONS:
OPEN SIDE SHEDS STARTING AT $14 SQ FT
ALL OTHERS QUOTED MATERIAL & LABOR

CUSTOM HEIGHT CHARGE EACH ADDITIONAL 2FT OF HEIGHT:
*ON 30'WIDE X 40' 50' LENGTH $2000
*ON 40'WIDE X 50' OR 60' LENGTH $2500
PRICE INCLUDES MATERIAL AND LABOR

SOFFITT/FASCIA WIDTH OPTIONS 12" 16" 24" $25 PER LINEAR FT.

WAINSCOTE $15 PER LINEAR FT

ADDITIONAL SLIDER DOORS 10' OR 12' WIDE $900 EACH.

WALK DOORS $500 EACH, VINYL THERMO PANE WINDOWS $400 EACH.

ADDITIONAL OVERHEAD DOOR OPENING FRAMED AND TRIMMED $200 EACH.

SOLEX INSULATION (VAPOR BARRIER R-7) $1 SQ FT INSTALLED, OPEN CELL FOAM INSULATION AVAILABLE.
METAL CEILING INSTALLED $3.00 SQ FT.

2'X 2' CUPOLA $800 3'X 3' CUPOLA $950

CONCRETE PADS ON CUSTOMERS LEVEL SITE WITH CUSTOMERS GRADE GRAVEL MONOLITHIC FREE FLOAT FLOOR 4" TO 5" THICK STARTING AT $6 SQ FT,


ELECTRIC WIRING AVAILABLE
CALL FOR PRICE QUOTE ON OVERHEAD DOORS INSTALLED IN YOUR BUILDING.

PRICE INCLUDES PAINTED, WARRANTIED METAL PUT ON WITH SCREWS. TRUSSES 4' OR 5' ON CENTER WITH STUDWALLS, 1-10' SLIDER DOOR, 1-STEEL ENTRY DOOR, MATERIAL AND LABOR ON CUSTOMERS LEVEL SITE. MANY OPTIONS AVAILABLE.
$750 DELIVERY CHARGE.
SALES TAX ON MATERIAL ONLY @ 7.725%



PRICES ARE SUBJECT TO CHANGE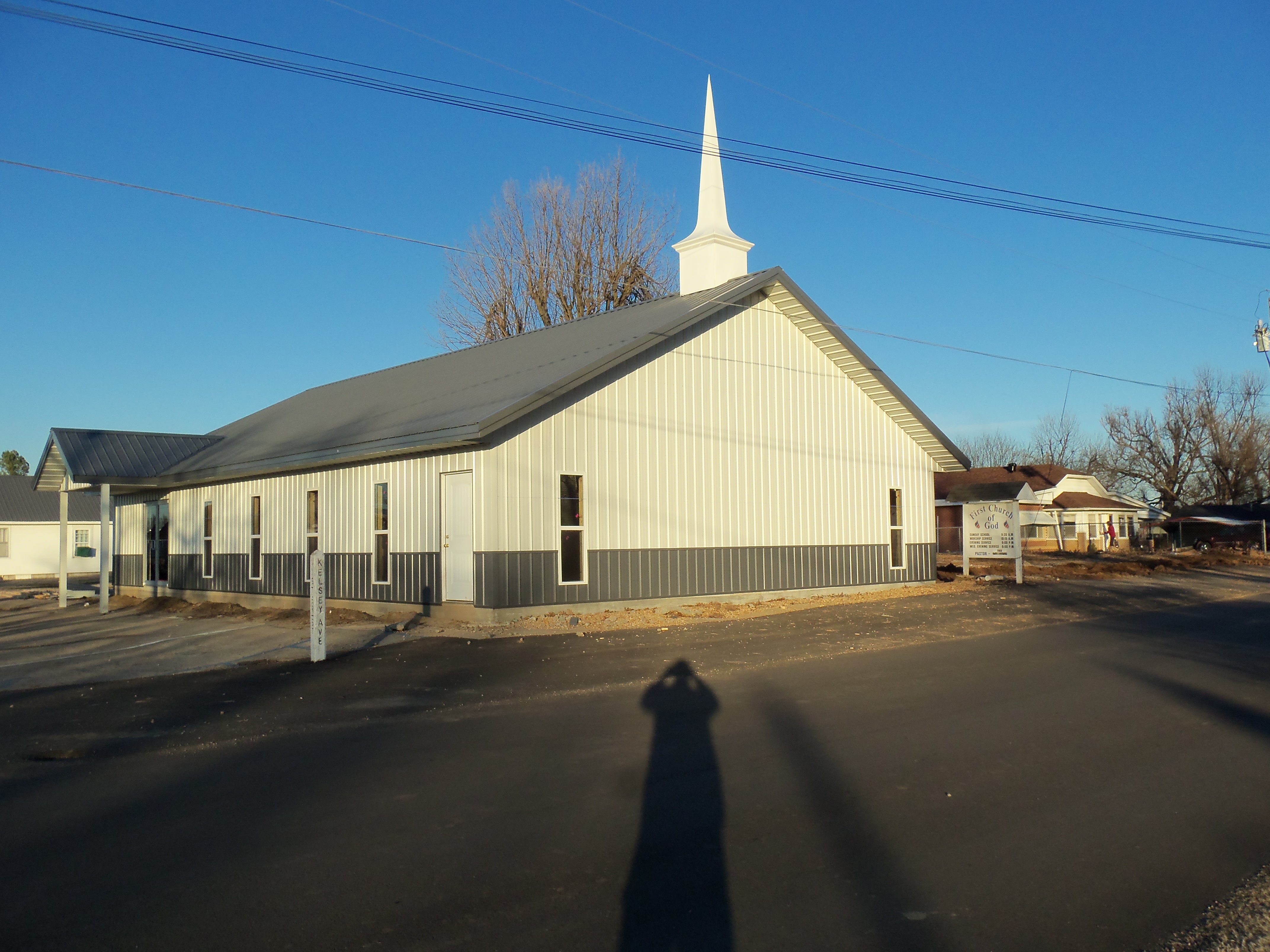 BEAUTIFUL CHURCH WITH FINISHED INSIDE ALSO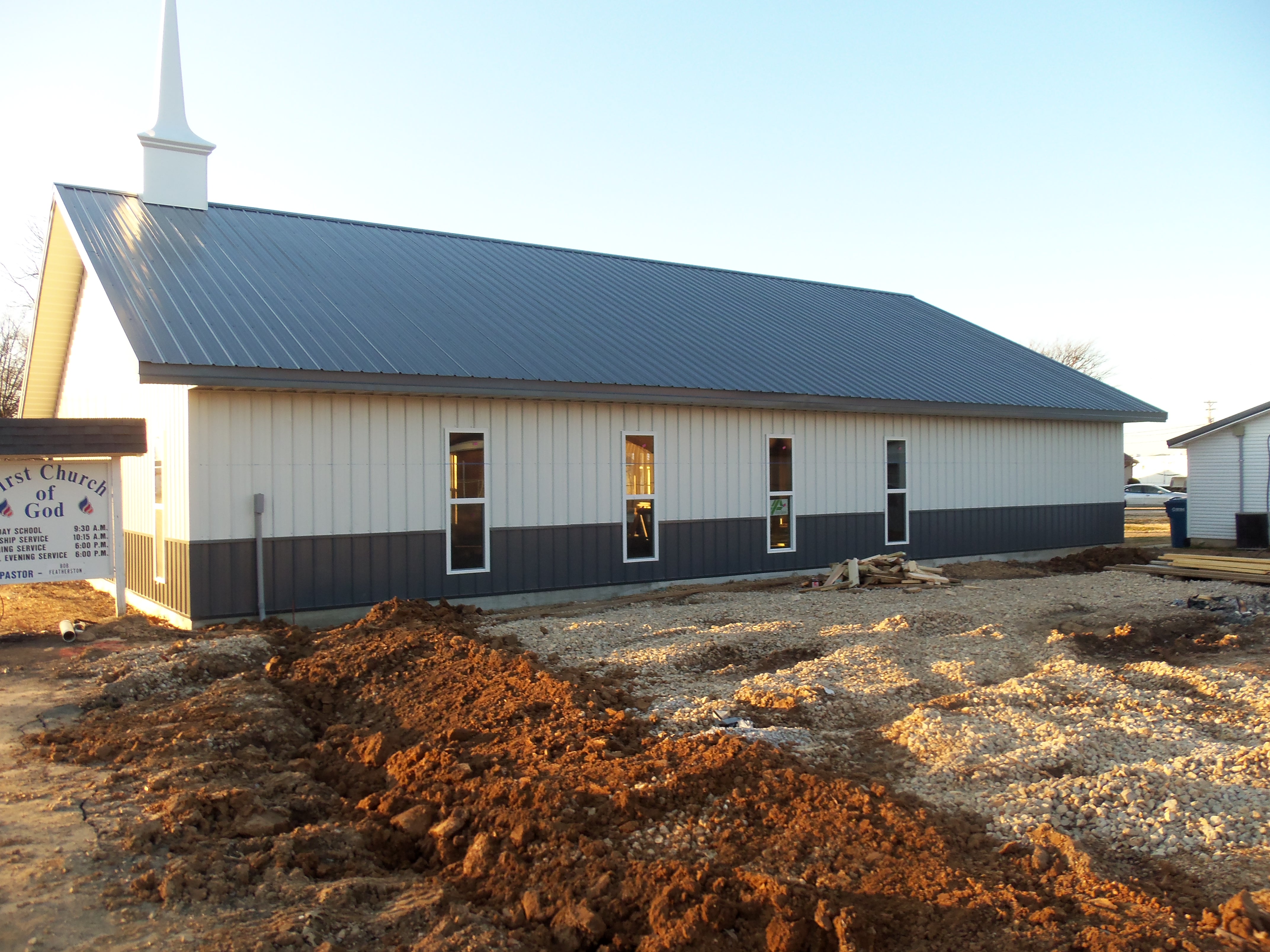 | BUILDING GALLERY | COLOR CHART |

---
| Return Home | Buildings | Lumber | Log Cabins | Current Ads |